Revanesse Versa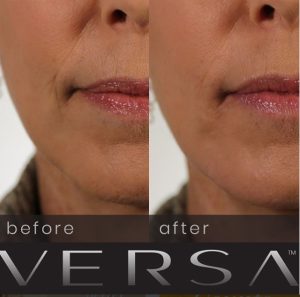 Dermal fillers, particularly the ones that contain hyaluronic acid, offer a range of possibilities for facial anti-aging without the risk of allergies. These fillers can plump, augment, and lift facial areas that are deficient for a sleeker and more contoured visage.
The newly launched hyaluronic acid-based filler, Revanesse Versa, provides a significant benefit over some of the established and proven injectables available today. The unique characteristic of Revanesse Versa is that it does not lead to nearly as much inflammation after the injection as other fillers do.
Motykie Medical Spa, led by board certified plastic and succesful surgeon Dr. Gary Motykie MD provides Revanesse Versa filler to patients in Beverly Hills, West Hollywood, Los Angeles, and surrounding communities.
FDA Approved Filler with Unique Technology
Revanesse Versa received FDA-approval in 2017 and was launched in January of 2018. It is based on a specialized and highly controlled wet milling technology which is the process used in creating the gel. The gel is pressed through a series of screens which leads to consistent particle size, shape, and an overall smoother solution.
Less Inflammation, Less Downtime
Versa is well-balanced and consistent in its composition for more even results. A key benefit of Versa's spherical molecules is that they lead to less inflammation. Clinical trials indicate that Versa displayed 24 percent lesser swelling in comparison to other fillers.
This is a significant advantage for patients as less inflammation means less downtime for them. Theoretically, the tiny and uniform spherical molecules encourage optimal integration into the tissue. This makes the body less likely to detect it as a foreign material.
Quality Control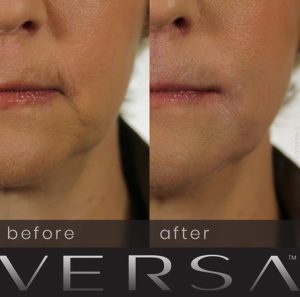 Revanesse Versa undergoes intensive lab testing prior to distribution. Each syringe is also assessed individually to ensure that it is effective and safe. The manufacturer opines that the production of smaller batches provides the patient with higher quality and fresher products.
Vera addresses moderate to severe wrinkles and lines. The sustainability is on par with other hyaluronic acid fillers when administered correctly in suitable patients for the right indication. Until today, 1 million syringes of Revanesse Versa have been sold globally with no reported cases of granulomas or nodules.
Natural Looking Outcomes
Revanesse Versa is distinct from various other hyaluronic acid-based dermal fillers due to its innovative formula, quality ingredients, and state-of-the-art manufacturing techniques.
Versa filler gel is very uniform because of the use of the advanced wet milling technology and its proprietary formulation. This implies that the particles of the filler gel are uniquely spherical and consistent offering an optimal balance between volume and smoothness for homogenous and natural looking outcomes.
Higher Longevity
Revanesse Versa's spherical particle shape allows it to be more readily accepted by the body. The gel breaks down gradually over a period in the deeper tissue layers. To enhance the long-lasting effects, Versa contains superior quality hyaluronic acid with a significantly higher molecular weight.
Proven Reduced Swelling
According to recent research, other leading HA dermal fillers displayed 24 percent higher inflammation and swelling than Versa. Lesser swelling with Versa enables patients to resume their routine almost instantly following the treatment session.
Accomplished and cordial Dr. Gary Motykie MD receives patients from Beverly Hills, West Hollywood, Los Angeles, and other cities and towns in this area of the southwest for Revanesse Versa injectable filler.
To see more services and treatments provided by Plastic Surgeon, Dr. Motykie in Beverly Hills | Los Angeles and his team please visit: