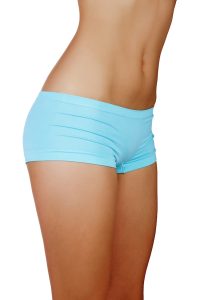 Tummy tuck surgery is a popular cosmetic procedure to enhance the abdominal contours. But latest research shows that tummy tuck may also have certain medical benefits.
Board certified plastic surgeon Dr. Gary Motyie MD provides tummy tuck surgery to patients in Beverly Hills, West Hollywood, Los Angeles, and neighboring communities in this part of the southwest.
Research Study
According to new research published in the Plastic and Reconstructive Surgery, abdominoplasty or tummy tuck surgery can treat back pain and urinary incontinence after pregnancy.
The study comprised of 214 women who were receiving abdominoplasty with muscle repair at 9 distinct surgical venues in Australia. Prior to the surgical procedure, every patient was asked to evaluate the frequency and degree of their back pain and urinary incontinence.
More than 50 percent of the women stated that they experience moderate to severe back pain. Slightly less than 50 percent reported that urinary incontinence was a major concern.
In the follow up after the surgery, conducted at the 6-week as well as a 6-month mark, just 9 percent of the women stated moderate back pain as being an issue. Furthermore, less than 2 percent attested to urinary incontinence still being a problem.
Medical Advantages of Abdominoplasty
Some of the key medical benefits of a tummy tuck include:
Reduction of Stress Urinary Incontinence
Post-vaginal birth, certain women can develop Stress Urinary Incontinence (SUI), a bladder control condition associated with uncontrollable leakage caused by sneezing, coughing, exercising, or laughing.
In a majority of cases, SUI does not require surgery. In case the patient needs more care, various research studies have shown that a tummy tuck can help in recovery, specifically in patients that have not undergone a caesarian section. During the surgical procedure, the surgeon develops a slight bladder obstruction using soft tissue near the pelvic area. This helps in reducing incontinence.
Enhanced Abdominal Tone and Better Posture
Following extreme weight loss or many pregnancies, stomach muscles can expand. In such a case, diet and exercise alone cannot address the condition. An abdominoplasty surgically tightens lax muscles, while eliminating surplus skin and fat, to provide the abdomen with a flatter appearance.
Weak muscles in the abdominal area are frequently associated with lordosis or sway back. Following a tummy tuck, patients may experience a significant improvement in their posture.
This occurs due to the tightened muscles offering better support to their spine. The enhanced support and better posture can be advantageous for relieving specific types of back pain as well.
Ventral Hernia Correction
A ventral hernia happens when the abdominal or intestine tissue breaks through the abdominal wall and develops into a pocket or sack. There are various possible reasons for this occurrence such as abdominal weakness due to considerable weight loss or surgical procedures like appendectomies or C-sections.
The underlying symptoms that warrant a ventral hernia correction are surprisingly similar to those for a tummy tuck. Both surgical procedures treat lax muscles in the abdomen and pressure on the skin. Regardless of the reason, whether weight or pregnancy, a weakened abdominal wall enable a hernia to develop.
After the patient develops a ventral hernia, it is can very easily occur again. The surgeon will weigh the advantages of combining a tummy tuck procedure with the hernia repair to provide more strength to the abdominal wall and prevent this condition from occurring in future. Combining these two procedures is safe as well as practical, and can reduce medical costs and healing time.
Dr. Gary Motykie MD receives patients from Beverly Hills, West Hollywood, Los Angeles, and other neighborhoods and cities in this part of the country for tummy tuck.
To see more services and treatments provided by Plastic Surgeon, Dr. Motykie in Beverly Hills | Los Angeles and his team please visit: