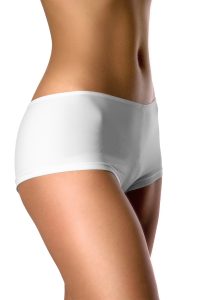 Mommy makeover is a major cosmetic surgery procedure that can dramatically improve a mom's appearance and restore her pre-pregnancy figure. At the time of initial consultation, the surgeon will explain the steps involved in the mommy makeover procedure. The patient will know what the procedure is going to involve, and this will help her feel more confident about making a decision.
The procedure steps in a mommy makeover can vary from one patient to another. An experienced surgeon will customize the surgery according to the specific anatomical and aesthetic needs of a patient.
Patients in Beverly Hills, West Hollywood, Los Angeles, and surrounding communities and suburbs in this part of California have an opportunity to receive mommy makeover from board certified plastic surgeon Dr. Gary Motykie MD.
Surgical Plan
The surgeon's first step after determining the patient's candidacy will be to create a detailed and customized mommy makeover surgery plan. They will tailor the procedure according to the unique needs of the patient. Customized planning will enable the surgeon to create more targeted results in a less invasive manner.
The surgeon will examine the patient's body type, proportion, fat tissue deposits and skin laxity in affected areas in order to suggest the most effective combination of procedures that should be a part of her mommy makeover surgery. The plan will also incorporate the patient's personal cosmetic goals and desires in order to create most satisfying outcomes.
Anesthesia
A major surgery such as a mommy makeover plastic surgery will usually be performed using general anesthesia. The patient will remain unconscious throughout the surgery. General anesthesia will be administered by an anesthesiologist, who will remain present in the surgery room throughout to monitor the patient's response.
The patient's fitness to undergo general anesthesia will be determined beforehand. She will be required to avoid eating or drinking anything for about eight hours prior to the scheduled procedure.
Incision Placement
The mommy makeover procedure commonly involves abdominoplasty. In this case, the surgeon may begin by creating a hip to hip incision just above the pubic region. To achieve more sculpted body contours overall, a liposuction procedure may be planned for specific areas. For liposuction, the surgeon will place very small incisions in inconspicuous sites where fat bulges need to be removed.
Some women may require breast augmentation, breast lift or both as part of the mommy makeover. Some other women may need breast reduction. The surgeon will aim to conceal incision lines within the natural breast creases, and utilize common incisions to perform multiple procedures.
Surgery
In case of sagging breasts, excess skin from the breasts will be removed to perform a subtle breast lift. This may be combined with the placement of breast implants to help to create firmer and more youthful looking breasts.
Liposuction is often performed in the hips, thighs, flanks, abdomen or upper arms. It may be combined with tummy tuck surgery to create a firmer and flatter abdomen, and reduce stretch marks. After the completion of the procedure, the incisions will be carefully closed with sutures.
Dedicated, caring, and innovative plastic surgeon Dr. Gary Motykie MD receives patients from Beverly Hills, West Hollywood, Los Angeles, and nearby areas for mommy makeover.
To see more services and treatments provided by Plastic Surgeon, Dr. Motykie in Beverly Hills | Los Angeles and his team please visit: