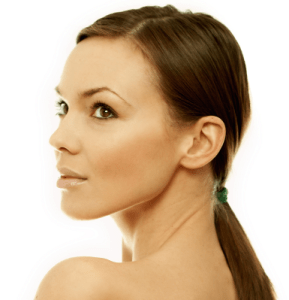 SmartGraft technology has revolutionized the field of hair replacement. Patients who were reluctant to undergo invasive hair transplant surgeries can now achieve hair restoration in a more precise and less invasive way with SmartGraft. The procedure is more comfortable and can be completed in a shorter period of time than traditional transplantation surgery.
SmartGraft device can extract the hair grafts more precisely and the storing, counting, sorting and moistening of the grafts can be completely in a fully automated manner. The moistening process reduces procedure time and improves the success rate of the implanted grafts. Patients can enjoy thicker and more natural looking hair re-growth and permanent results.
Board certified plastic surgeon Dr. Gary Motykie MD provides SmartGraft to patients in Beverly Hills, West Hollywood, Los Angeles, and also a plethora of neighborhoods across the horizon.
Expertise of Dr. Motykie
Dr. Motykie is a well-known cosmetic surgeon and a RealSelf 'Top Doctor' who is committed to delivering safer and more effective outcomes to his patients using advanced technologies. He will ensure that the innovative SmartGraft hair restoration procedure at his office is performed strictly in accordance with the established treatment protocols by fully trained technicians.
Dr. Motykie will personally address any concerns and issues that may arise and will have the SmartGraft procedure performed under his guidance and supervision in every case. One of the reasons why Dr. Motykie recommends SmartGraft over other hair restoration options is that the procedure will not create an unsightly linear scar, and the patient can freely wear a short haircut if they want.
Procedure
SmartGraft procedure is efficient and can be accomplished in just one treatment session. Dr. Motykie performs it in-office using only local anesthesia. Once the local anesthetic is applied in the donor site at the back of the head, the treatment provider will gently use the SmartGraft device to remove micro hair grafts.  
An automated process will be used to prepare and store the grafts for implanting in the recipient sites where the hair loss is conspicuous. The procedure can be completed without any significant discomfort. Hair re-growth will be thicker, natural looking and permanent. Dr. Gary Motykie MD receives patients from Beverly Hills, West Hollywood, Los Angeles, and nearby areas for SmartGraft hair restoration.
Benefits
SmartGraft technique offers several unique benefits, which make it superior to traditional hair restoration procedures. These include:
Hair re-growth is thicker and more appealing

The duration of the procedure is shorter

The procedure is equally suited for men as well as women

The final outcome will be more precise and matching with the shape of the head and face because of full automation

In addition to the head, the grafts are obtainable from other sites in the body as well

Patient comfort is ensured throughout the treatment session
Results
The new hair appearance with become more noticeable in about three to four months. Hair re-growth will be incremental over the next several months and optimal re-growth will occur at about 12 to 14 months after the treatment.

Click here for Virtual Consultation
To see more services and treatments provided by Plastic Surgeon, Dr. Motykie in Beverly Hills | Los Angeles and his team please visit: