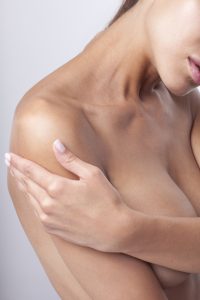 A breast lift is an advanced cosmetic surgery procedure designed to firm up and raise the level of sagging breasts and restore their youthful appearance. The procedure should only be performed by a fully trained and experienced breast surgeon with impeccable credentials. Dr. Gary Motykie MD is a multi-specialty board certified plastic surgeon providing breast lift surgery.
Dr. Motykie is a leading cosmetic surgeon providing cutting edge surgical and non-surgical procedures. He is an international educator in the field of surgery, founder of Motykie Med Spa and The Healing Curve foundation, a well-known healthy, beauty, and wellness advocate, and a frequent invitee on TV shows as a plastic surgery expert. Dr. Motykie provides breast lift and other procedures to patients in Beverly Hills, West Hollywood, Los Angeles, and surrounding locations.
Education and Training
Dr. Gary Motykie MD received his board certification from the prestigious American Board of Plastic Surgery. He completed his doctorate of medicine (MD) from Northwestern University Medical School, Chicago, IL, followed by a residency in plastic surgery from 1999 to 2004 at the University of Texas Medical Branch, Galveston, TX. He also completed a fellowship in advanced cosmetic surgery at Beverly Hills Body.
Honors and Awards
Dr. Motykie has earned numerous accolades during his career for having made outstanding contributions to the field of plastic surgery. Some of the key awards and honors received by him include the following:
America's Top Plastic Surgeons, Consumer Research Council of America: 2006 to 2012
Patient's Choice Award, American Registry: 2009
American Medical Association, Physician's Recognition Award, 2009, 2005
Marquis Who's Who in Science and Engineering, 2011-12
Celebrate Life Foundation, Physician Recognition Award, Received for Helping Breast Cancer Survivors Live Life Beyond Cancer, June 2007
Cambridge, Who's Who Among Executives and Professionals in Healthcare, "Honors Edition" of the Registry, 2007 to 2012
"The Leading Physicians of the World" by The International Association of Plastic Surgeons.
Doctors of Excellence, 2012
Expertise in Breast Lift Surgery
Dr. Motykie will recommend breast lift in conjunction with breast implants for suitable candidates to make the procedure safer and more affordable. In specific cases, he will also perform breast lift as a standalone surgery. He will employ innovative scar therapies such as scar creams, silicone sheeting, and laser treatments to keep the scarring minimal in a breast lift procedure.
Dr. Motykie will only use board certified anesthesiologists to administer anesthesia and ensure the highest patient safety standards. He will perform the breast lift surgeries only at a fully accredited, state of the art, AAAASF surgical facility in order to prioritize patient safety, comfort, and privacy.
Dr. Motykie is very careful about not extending incisions beyond the bikini line or into the cleavage. Prior to the procedure, he will educate the patient about all aspects of the procedure to help her make the right decision about breast lift. He receives patients from Beverly Hills, West Hollywood, Los Angeles, and nearby areas for breast lift and various other procedures.