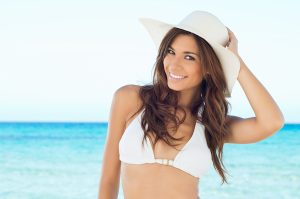 Mommy makeover is a major plastic surgery procedure, which will typically combine two or more surgeries. To ensure safe and predictable outcomes, patients should carefully select a qualified and experienced mommy makeover surgeon.
Astute board certified plastic surgeon Dr. Gary Motykie MD provides mommy makeover to patients in Beverly Hills, West Hollywood, Los Angeles, and surrounding communities.
Review the Surgeon's Website
It is a good idea for a patient to review the surgeon's website prior to visiting them for a mommy makeover consultation. The site will be the first source of information on the surgeon's background and their practice. During the pre-op consultation, the patient should openly ask questions and express concerns about the surgeon's qualifications and the practice. A dedicated surgeon will motivate patients to ask questions and understand the procedure in detail.
Why Choose a Board Certified Plastic Surgeon?
The American Board of Medical Specialties only recognizes the American Board of Plastic Surgery (ABPS). It follows stringent selection standards for awarding certification. Patients who select an ABPS board certified plastic surgeon are assured that the surgeon would have received at least 3 to 5 years of medical training which includes a minimum of 2 years exclusively in plastic surgery.
Board certified plastic surgeons also pursue ongoing training to stay updated with the most modern innovations in the field of plastic surgery and follow the latest safety guidelines to offer patients the efficient and safe results in every procedure.
Hospital Privileges
The surgeon should ideally have operating privileges at one of the local hospitals or accredited surgical centers. In the rare event of an emergency, the patient will have quick hospital access.
Personalized Care and Attention
A mommy makeover procedure is a personal journey for the patient. Therefore, she should choose a surgeon who she feels comfortable with and who can provide her with enough time to allay her concerns and answer her questions.
Focus on Customization
Dr. Motykie firmly believes that ideal results in surgery such as the mommy makeover can only be attained when the surgeon adopts an individualized strategy. Every patient has a unique body. The surgeon should be mindful of these differences and build-in the patient's specific cosmetic objectives while developing a surgical plan for a mommy makeover procedure.  
Balancing Art and Science
Dr. Motykie has the appropriate training and expertise along with the inherent skill to create a beautiful balance between art and science in each cosmetic surgery that he performs. This expert strategy enables him to produce results that are attractive, youthful, healthy, and sustainable.
Professional Credentials
Dr. Gary Motykie is a board certified plastic surgeon with exceptional skills in mommy makeover procedures. His definitive expertise and leadership in the area are obvious from the fact that almost 50 percent of his practice comprises of revision procedures from elsewhere.
These procedures are typically more complex, requiring in-depth anatomical knowledge and modern surgical techniques to create safe outcomes.
Judicious Dr. Motykie has a proven record of producing effective and safe outcomes for all patients in procedures such as mommy makeover surgery. In addition to his training in aesthetic surgery, Dr. Motykie has completed an Advanced Cosmetic Surgery Fellowship in Beverly Hills in 2004. Dr. Gary Motykie MD receives patients from Beverly Hills, West Hollywood, Los Angeles, and other towns and cities in The Golden State for a mommy makeover.
To see more services and treatments provided by Plastic Surgeon, Dr. Motykie in Beverly Hills | Los Angeles and his team please visit: