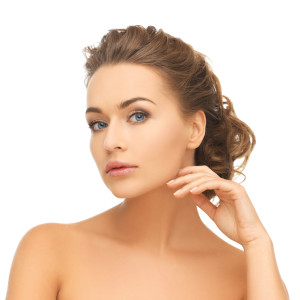 Innovations in the field of plastic surgery have led to the emergence of safer and less invasive techniques to perform cosmetic procedures for the breast, body and face. With the advancements in technology and techniques, the demand for plastic surgery procedures has grown in parallel.
The focused and hard working Dr. Gary Motykie MD is a board certified plastic surgeon providing cosmetic and reconstructive procedures to patients in Beverly Hills, West Hollywood, Los Angeles, and surrounding communities in this part of the country.
Growth of Plastic Surgery
Recent multi-specialty statistical figures released by the American Society for Aesthetic Plastic Surgery (ASAPS) show that the total amount of money spent by Americans in 2016 on plastic surgery as well as non-surgical aesthetic procedures exceeded $15 billion. This is a record increase of 11 percent over the previous year alone.
Out of the total amount spent, 56 percent was spent on plastic surgery procedures and 44 percent on non-surgical procedures. Ever since ASAPS began its Cosmetic Surgery National Data Bank Statistics survey about 20 years ago in 1997, this is the biggest amount that Americans spent on these procedures in one year.
According to ASAPS, new plastic surgery trends reveal that a growing number of patients are seeking more refined aesthetic procedures. For instance, many women now want to choose just a subtle breast lift instead of an enlarged breast size. Others who want to increase breast volume want to do in an understated way by opting for fat transfer breast augmentation.
However, these trends do not mean that the overall popularity of traditional breast implant cosmetic surgery has gone down. It continues to be the procedure of choice for a lot of women. Another new trend is that niche procedures such as labiaplasty are now becoming mainstream. The demand of plastic surgery procedures for men is also on the rise. More men are now willing to consider both surgical and non-surgical aesthetic procedures ranging from Botox to liposuction.
Leading Procedures
The ASAPS data has identified the top five plastic surgery procedures for women and men combined for the year 2016 as follows:
Liposuction – 414,335 procedures

Breast Augmentation – 310,444 procedures

Tummy Tuck – 181,540 procedures

Eyelid Surgery – 173,883 procedures

Breast Lift – 161,412 procedures
Liposuction
Liposuction can sculpt specific areas of the body by eliminating unwanted fat pockets from areas. The procedure is often combined with other surgeries and typically involves only local anesthesia.
Breast Augmentation
Breast augmentation involves surgical insertion of saline or silicone gel implants to increase the size of breasts or to reconstruct the breasts after a mastectomy. The procedure may also be performed using fat transfer.
Tummy Tuck
Patients can achieve a flatter, more youthful abdominal area with tummy tuck surgery. The procedure is commonly performed following a major weight loss or pregnancy.
Eyelid Surgery
Eyelid surgery may be performed on lower or upper eyelids, or both. It may involve removal of excess skin, redistribution or removal of fat, and tightening of underlying muscles as needed.
Breast Lift
Breast lift surgery is designed to address loss of breast volume, sagging breasts, drooping nipples and stretched areolas. Dr. Gary Motykie MD receives patients from Beverly Hills, West Hollywood, Los Angeles, and nearby areas.
Click here for Virtual Consultation
To see more services and treatments provided by Plastic Surgeon, Dr. Motykie in Beverly Hills | Los Angeles and his team please visit: