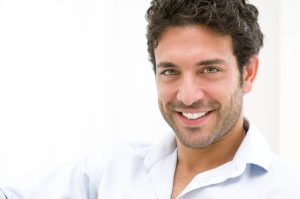 The SmartGraft hair restoration technique allows for more effective extraction of the hair from donor sites, which is then counted, sorted, and moistened in an automated way with least disruption. This enables greater graft survival and enhances the ability to re-grow hair in the affected areas.
The result of this process is a naturally and permanently fuller head of hair. Results with SmartGraft hair restoration are, therefore, long lasting or permanent. Dr. Gary Motykie MD, whose work in the past has been sometimes nothing short of amazing, provides SmartGraft to patients in Beverly Hills, West Hollywood, Los Angeles, and surrounding communities in this part of Southern California.
Appearance of Results
A customized hair restoration plan with SmartGraft will be devised by the surgeon to meet the patient's unique cosmetic needs and goals. Depending on the number of hair grafts needed, a total treatment time of five to six hours may be necessary. Newly transplanted hair will start growing in phases. At first, the hair will take root and start to shed. This is completely normal.
The patient will start noticing new hair growth in about three months after the procedure. Within six to seven months, noticeable improvement can be seen. In most cases, 50 percent of the newly transplanted hair will begin to grow by this time, and by nine months, about 80 percent of the grafts will be growing. The results will continue to improve for 12 to 14 months overall.
During this period, the areas where hair loss once occurred will be filled in with thicker and fuller hair. These results will be permanent in nature.
Effectiveness
SmartGraft technology allows the treatment provider to craft natural appearing hair restoration with a delicate touch. The provider will use their artistic eye to create life altering permanent results. Patients can wear their hair in any length and style because the transplants will produce normal, natural hair growth.
Patients should note that hair loss is a progressive disease and hair transplant will not stop non-transplanted hair from becoming progressively thin and eventually dying. Therefore, some patients may require follow up treatments in the future to keep up with the rate of continuing hair loss.
Benefits
SmartGraft procedure can be performed on any color and type of hair. The grafts extracted during the hair removal process will leave very tiny micro dots, which are virtually undetectable. These micro dot scars can only be seen when the hair is completely shaved. Otherwise SmartGraft will not lead to any noticeable scarring. The patient may shave their hair down to one-eighth of an inch without anyone being able to notice scars.
Other key benefits of SmartGraft technique include:
The procedure is minimally invasive, involving no scalpel or stitches

Extraction is precise and efficient, and collection and storage of hair graft is fully automated

Minimal post-operative discomfort

Quicker recovery

Virtually undetectable flat micro dot scars
The astute and outstanding Dr. Gary Motykie MD will discuss the potential longevity and other aspects of SmartGraft procedure with the patients. He receives patients from Beverly Hills, West Hollywood, Los Angeles, and other cities and suburbs in this part of the country for SmartGraft.
Click here for Virtual Consultation
To see more services and treatments provided by Plastic Surgeon, Dr. Motykie in Beverly Hills | Los Angeles and his team please visit: