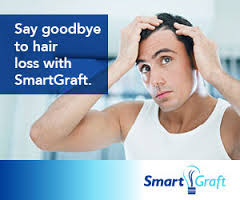 Hair loss and hair thinning are common problems, but many people struggle to find the right solution for hair restoration. Non-invasive treatments usually do not yield sustainable results, while invasive hair transplant surgery is not a treatment of choice for many.
SmartGraft is a cutting edge hair restoration technique that creates sustainable results in a minimally invasive way, and meets all the goals of a patient.
The surgeon will discuss all aspect of SmartGraft during the initial consultation, including its estimated costs. The first concern of a responsible surgeon will be to help the patient make a well-considered decision. Dr. Gary Motykie MD is a board certified plastic surgeon providing SmartGraft and other innovative and advanced procedures to patients in Beverly Hills, West Hollywood, Los Angeles, and other cities in Southern California.
Factors Impacting the Price Tag
The sticker price of SmartGraft will vary between two practices, and sometimes may even vary between two patients at the same practice. Some of the key factors that will impact the overall dollar figure of the procedure include:
Where the Practice is Located
Where the practice is located will make a major difference to the actual monetary amount of SmartGraft hair restoration treatment. Practices located in major metropolitan areas and prime urban centers usually have higher real estate costs and other overheads as compared to a practice in a small town in an interior region. The average cost of living index plays a vital role in influencing the costs of all products and services, including SmartGraft.
Quality Standards and Facilities
A practice providing an advanced treatment such as SmartGraft should ideally have a board certified plastic surgeon to supervise the procedure. These surgeons will invest in cutting edge technology and equipment, have a team of fully trained and experienced treatment providers, and maintain the best practices and highest quality standards.
Personalized care and state of the art facilities make a difference to the final outcome of a procedure such as SmartGraft hair restoration, even if the costs of treatment may be slightly more than those of a less equipped office.
Extent of Treatment
The hair loss pattern and the extent of hair restoration required in each case may vary, and the individual cosmetic goals of each patient will also be different. This can make a difference to the actual costs in some cases. Some patients may choose to have two or more treatments together, which may make them eligible for a rebate or a package price.
All these aspects will have a bearing on the overall cost of SmartGraft hair restoration procedure. Patients in Beverly Hills, West Hollywood, Los Angeles, and nearby areas have an opportunity to receive SmartGraft treatment from dedicated cosmetic surgeon Dr. Gary Motykie MD.
Financing
Although insurance coverage will not be possible for an elective procedure such as SmartGraft, patients do have several financing options to make it easier to pay for the procedure. Professional medical care financing firms offer specially designed loans for such elective procedures at lower interest rates, easy monthly installments, and with quick loan approvals.

Click here for Virtual Consultation
To see more services and treatments provided by Plastic Surgeon, Dr. Motykie in Beverly Hills | Los Angeles and his team please visit: