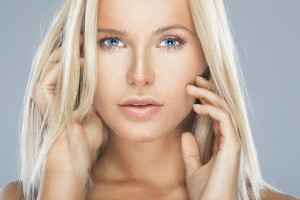 Your skin is the largest body organ and cosmetically the most visible and prominent one. An array of anti-aging skin care solutions is available today to keep the skin looking youthful, smooth, and attractive. Dr. Gary Motykie MD is a board certified plastic surgeon providing state of the art anti-aging skin care treatments to patients in Beverly Hills, West Hollywood, Los Angeles, and surrounding communities.
Motykie Med Spa Custom Facial
This customized 1-hour facial treatment is designed to unclog and shrink the skin pores, remove topmost layers of dead skin cells, enhance skin texture, reduce acne, and calm redness and inflammation. The treatment involves a comprehensive skin analysis, oil steam, deep cleansing, extractions, peeling scrub and custom mask, followed by a lymphatic massage and layering of essential skin nutrients.
Chemical Peels
The chemical peel treatments from Dr. Motykie are aimed at treating sun damage and reducing environmental stress at the cellular level. People with dark brown or gray brown patches on the face or body, which is a condition called melasma, can benefit from custom chemical peel treatments. Multiple treatment sessions may be received at Dr. Motykie's medical spa for optimal effects.
Celluma LED Light Therapy
Celluma technology delivers gentle but targeted healing light in the precise areas where the skin is affected by the signs of aging, acne, sun damage and other skin conditions. This FDA cleared, low energy treatment promotes skin health through improved circulation, waste elimination, accelerated cellular growth, collagen and elastin production, and moisture retention.
Dermaplaning
This is a unique, non-chemical skin resurfacing technique that creates deep exfoliation without harsh abrasives. Buildup of environmental dirt and oil can make the skin appear dull. Dermplaning can restore the skin glow and create a smooth skin surface to allow deeper penetration for other anti-aging treatments. Dr. Gary Motykie MD receives patients from Beverly Hills, West Hollywood, Los Angeles, and nearby areas for various anti-aging skin care treatments.
IPL Photofacial
Intense Pulsed Light (IPL) photofacial treatment is a proven procedure to address sun spots and uneven pigmentation in a completely non-invasive way. More even, radiant and youthful complexion can be restored with the removal of various skin imperfections with IPL photofacial.
Microneedling
Compared to most other forms of skin resurfacing, microneedling is a gentler anti-aging treatment. This technique is designed to trigger the fresh production of collagen and elastin fibers that rejuvenate and volumize the skin. Microneedling can stimulate the skin's natural healing process, leading to reduction in the appearance of wrinkles and lines, sun spots, and acne scars.
Stem Cell Facelift
Stem Cell Facelift is a cutting edge procedure that leverages the power of growth factors hidden within the PRP (platelet rich plasma) of the patient's own blood. The treatment combines PRP injections and topical microneedling to rejuvenate the skin. Stem Cell Facelift Pro treatment can additionally include dermal filler injectable procedure to create more comprehensive results for younger looking and attractive skin.
Dr. Gary Motykie also provides popular, FDA approved injectable facial anti-aging treatments such as Botox and hyaluronic acid based facial fillers.
Click here for Virtual Consultation
To see more services and treatments provided by Plastic Surgeon, Dr. Motykie in Beverly Hills | Los Angeles and his team please visit: