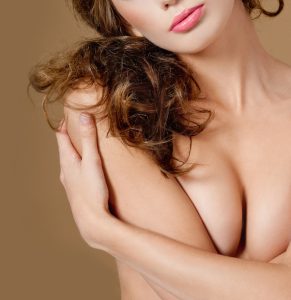 RealSelf "Top Doctor" Dr. Gary Motykie is a nationally recognized, board certified plastic surgeon providing cutting edge cosmetic and reconstructive procedures. For more than a decade, Dr. Motykie has been providing advanced and innovative breast augmentation and other surgeries, using the latest techniques.
Nearly half of the surgeries Dr. Motykie performs are complex revisionary procedures, including breast revision surgery, where the primary surgery was performed elsewhere. This is a testimony to his authority and skill in the field of plastic surgery. Dr. Motykie receives patients from Beverly Hills, West Hollywood, Los Angeles, and surrounding communities.
Integrative Approach to Breast Augmentation
Dr. Motykie enjoys an outstanding track record of successful breast augmentation procedures by achieving total patient satisfaction the first time itself. He achieves this goal by introducing customization and innovation to breast augmentation to make the procedure less invasive, less painful, and more effective.
Dr. Motykie will closely engage with the patient from the very first appointment to educate them about various options in breast augmentation and their pros and cons. He will help the patient make the right choices in breast implant type and size, location of incisions, and the placement position of implants in the breast tissue. These decisions will have an important bearing on the final outcome in every breast augmentation surgery.
Dr. Motykie is also a vocal proponent of following a holistic and integrative approach to breast implant procedures. With his background in health, nutrition, fitness, and wellness, he is able to produce results that are not only aesthetically appealing, but also health promoting, sustainable in the long run, and natural looking. He believes in addressing the surgical needs of the patient from inside out to achieve more comprehensive outcomes.
Academics and Training
The American Board of Plastic Surgery conferred its board certification upon Dr. Motykie in 2009. He completed his residency in plastic surgery from 1999 to 2004 from the University of Texas Medical Branch, Galveston, TX. He followed this with a fellowship in advanced cosmetic surgery in 2004. He also completed two externships in aesthetic surgery and microsurgery/cancer reconstruction in 2003.
Meeting Engagements
Dr. Motykie has been invited to a number of national and international meetings over the years to share his knowledge and expertise in breast augmentation and other plastic surgery procedures with fellow surgeons. Some of the key meetings in recent years include:
Anti-Aging Medicine World Congress, Monte Carlo, France, 2013.
The Second Irvine Rhinoplasty Course, UC Irvine Medical Center, Orange, CA, 2012.
The International Esthetics, Cosmetics and Spa Conference: The Spa & Wellness Show, Las Vegas, NV, 2012.
Publications
Articles by Dr. Motykie have been published in leading peer reviewed medical journals, which include:
Ellenbogen RE, Motykie GD, Youn A, Svehlak S, Yamini D. Facial Reshaping Using Less Invasive Methods; Aesthetic Surgery Journal
Motykie GD, Zebala LP, Caprini JA, Lee CE, Arcelus JI, Reyna JJ, Cohen EB. A Guide to Venous Thromboembolism Risk Factor Assessment; Journal of the Thrombosis & Thrombolysis
Motykie GD, Obeng MK, Heggers. Wound Healing. In: ALOES. Reynolds, TE (ed), Harwood Academic Press, London
Dr. Motykie provides breast augmentation and other procedures to patients in Beverly Hills, West Hollywood, Los Angeles, and other nearby areas.