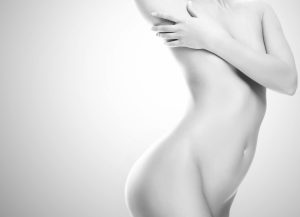 Questions to Ask Your Mommy Makeover Plastic Surgeon
Before a patient commits to a major procedure such as mommy makeover surgery, she should acquire thorough knowledge about pertinent aspects of the procedure as well as the professional credentials of the operating surgeon and the practice.
An aware patient can make better decisions and will usually achieve higher satisfaction levels from the surgery at the end.
Dedicated and judicious mommy makeover surgeons encourage patients to clarify any doubts and concerns they may have, and help them make well-considered choices.
Outstanding and committed Dr. Gary Motykie MD is a board certified plastic surgeon providing mommy makeover and various other aesthetic and reconstructive procedures to patients in Beverly Hills, West Hollywood, Los Angeles and other neighborhoods and suburbs in this region of America.
Questions about the Surgeon
Are you board certified in plastic surgery, and if yes, from which board?

How many years of surgical training and practice experience do you have in this field?

Have you previous performed mommy makeover surgery procedures, and what is your success rate in such procedures?

Which surgical center or hospital would you recommend, or do you operate at a private surgical suite?  

Do you have operating privileges at one of the local hospitals?

Is your office equipped to handle any emergency that may occur?

If I am dissatisfied with my mommy makeover results, will I have an opportunity for a revision surgery?
Questions about Mommy Makeover
Do you think I am a suitable candidate for a mommy makeover?

Would you suggest any non-invasive or minimally invasive procedures to be combined with my mommy makeover?

Which surgeries should ideally comprise my mommy makeover?

Who will perform general anesthesia in my surgery?

Are there ways to make my surgery less invasive?

What changes to my ongoing medications as well as any lifestyle changes may be required prior to the surgery?

Are there any potential risks and complications in mommy makeover surgery that I should know about?

How many days of leave should I apply my workplace for recovery?

Would you provide me with a few mommy makeover before and after photos to have a clearer understanding of the results?
Questions about the Monetary Amount
What will be the overall price tag of mommy makeover surgery at your practice?

Does the cost estimate include the anesthesia and surgical room expenses?

What would be the sticker price of post-surgical requirements such as compression garments, medical tests, and prescription medications?

Will you charge separately for the post-operative office appointments?

Can a part of the mommy makeover costs get covered under health insurance under any circumstances?

Would your office guide me about potential medical care financing options?
The patient should make a final decision only after she is satisfied with the surgeon's replies to all her questions. She may note the questions in advance and carry the list to the surgeon's office. This will ensure that not any of the critical questions are forgotten.  
Kind and dependable cosmetic surgeon Dr. Gary Motykie MD receives patients from Beverly Hills, West Hollywood, Los Angeles, and nearby areas in this area of the west coast for mommy makeover surgery.
To see more services and treatments provided by Plastic Surgeon, Dr. Motykie in Beverly Hills | Los Angeles and his team please visit: